Hi everyone 
Soon you'll be able to change the phrase used in the start conversation button on the Messenger Home screen via a drop down of options. We'd love to get your feedback on if these choices resonate and if you have suggestions you'd like to add. Right now we're considering Send us a message, Ask a question, Chat with us, Talk to us, Contact us, and Start a conversation.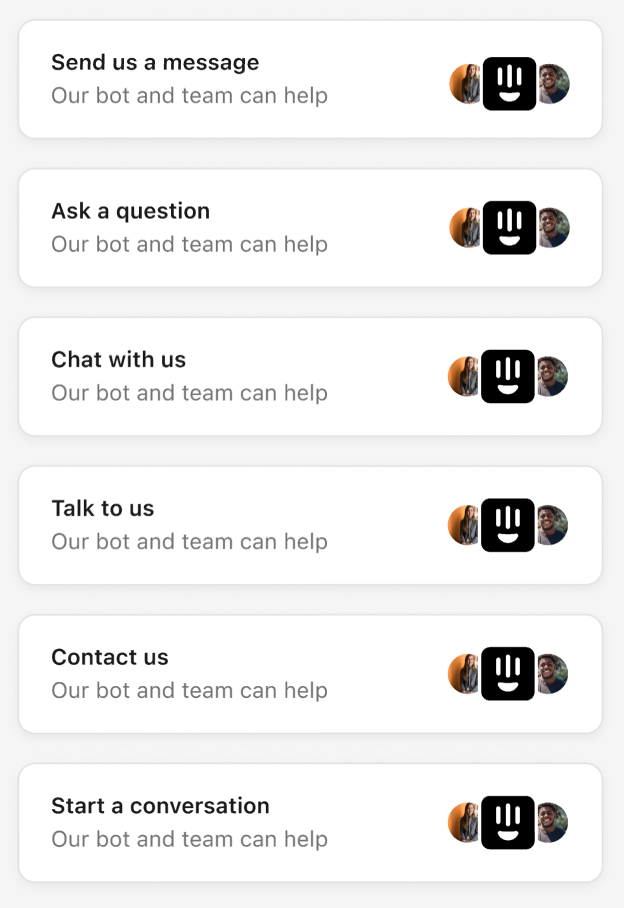 Just let me know in a comment below!
PS - this first iteration won't support a free text input, just a selection of pre-canned options. 
Thanks, 
Christine